Simple Clothing Racks in Las Vegas Clothing Boutique
To bring a custom look to their clothing racks they had them powder coated. The powder coating adds a unique look and another level of durability to the finish of the clothing racks.
To make it easier to move their racks about the store, they chose the caster footing option. Each rack comes with two standard and two breaking casters. This makes it possible to move racks around but keep them in place when needed.
Simple Rack makes great retail clothing racks because they are made from heavy duty industrial components. These components give the store a clean, modern look and are also extremely durable.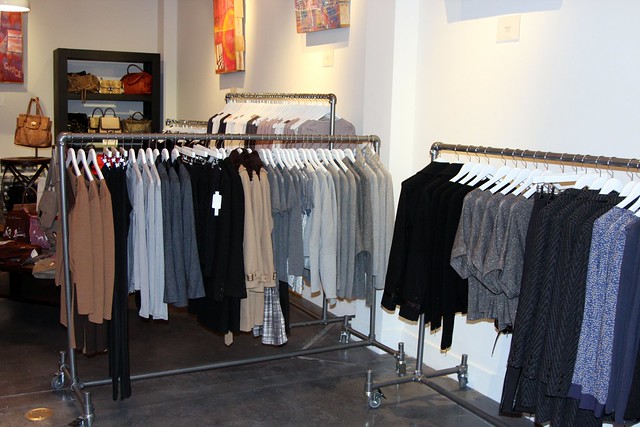 For a long time people have used Kee Klamp fittings to build custom clothing rack structures. We have made it even easier though our Simple Rack clothing rack kits. There are four main styles of clothing racks that can be purchased, each with a variety of options.
Whether you're looking for a standard clothing rack, or something custom, get in touch with our projects department and we'll ensure that your receive the right clothing rack for your retail or home environment.